Introduction to HstEx® v5.1
HstEx® version 5.1 continues our quest to add further support for mobile browsers. This release adds four new browsers, namely 7 Star Browser, Naver Whale, Opera Mini and Opera Touch. We have also added additional support for existing browsers and added 53 new recovery profiles. For a full list of the changes for this release, see: HstEx® v5.1 Change Log.
New Recovery Profiles
This release has added support for a number of new artefacts. Here are some of the highlights:
Safari on iOS State Tab Entries
Safari Cloud Tabs Entries
Safari Cloud Tab Device
Firefox on iOS History
Firefox on iOS Bookmarks
Firefox on Android History
Firefox on Android Bookmarks
UC Browser on Android Encrypted Login Entries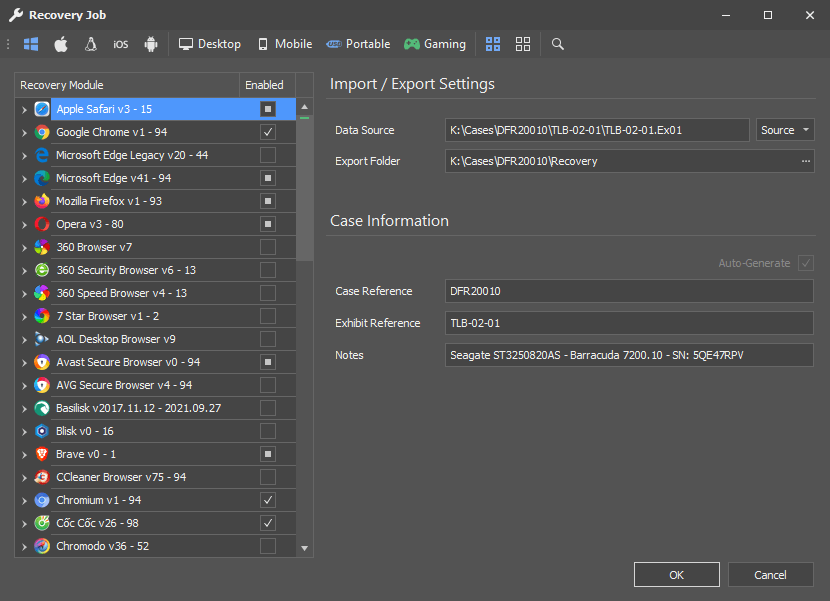 HstEx® Recovery Modules and Recovery Job Configuration
Recovering Zone.Identifier Alternate Data Streams
With this release of HstEx®, we have added the ability to search and recover MFT entries containing resident Zone.Identifier Alternate Data Streams. The Zone.Identifier stream, associated with a download, contains a rich store of properties that may be relevant to an investigation. NetAnalysis® provides an easy way to examine, and perform analysis on these streams. HstEx® allows an easy way to process an entire forensic image (or other source) recovering Zone.Identifier streams contained within live and deleted MFT entries. HstEx® can also recover this data even if the file has been deleted, the volume has been formatted, or the partition deleted.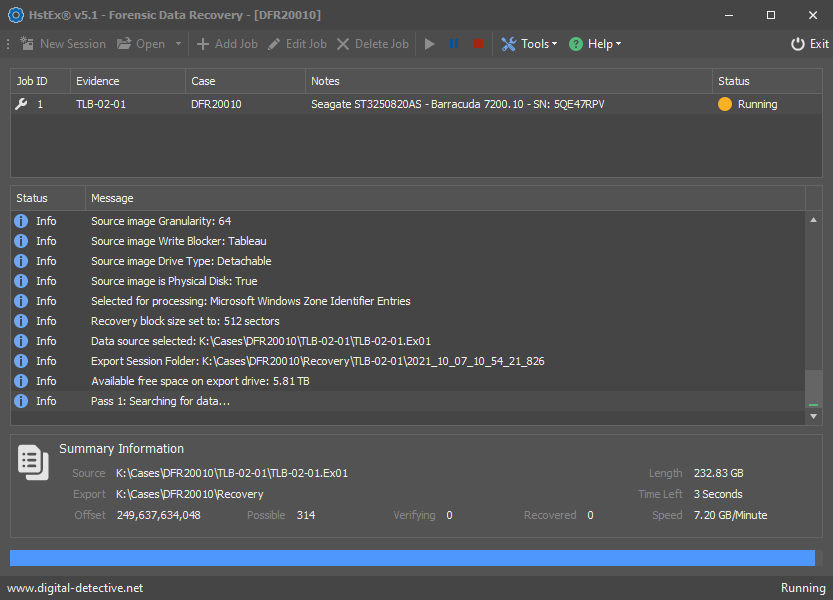 HstEx® Recovering Zone Identifier Data
Change Log
The full list of changes can be found here: HstEx® v5.1 Change Log.
The post HstEx® v5.1 Released appeared first on Digital Detective.
Article Link: https://www.digital-detective.net/hstex-v5-1-released/
1 post - 1 participant